Suppliers of Decorative Foliage and Mushroom Supplies

Foliage
Conway Services is a leading grower and distributor of quality decorative cut foliage for the wholesale florist market across Ireland and the United Kingdom.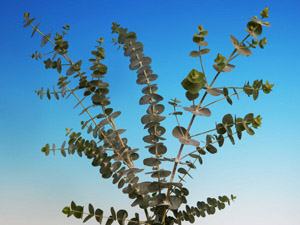 Conway Services specialize in a wide range of eucalyptus including: Eucalyptus Pulverulenta, E. Perriniana, E.Parvifolia, E.Pulverulenta Baby Blue, E.Glaucescens, and other varieties of greenery and foliage.
The company has established its position as the leading provider of decorative foliage through a focus on quality, commitment and horticultural experience and knowledge. This industry knowledge combined with an in-depth understanding of the wholesaler, retailer and consumer market, ensures that the company meets the needs of all foliage users.
All produce is locally grown which results in a consistently high level of quality, excellent vase life for the end user and from an environmental perspective, locally grown foliage is accompanied by a low carbon footprint.
The company prides itself on this consistently high level of quality and offer excellent continuity of supply, especially across peak periods throughout the year.