Suppliers of Decorative Foliage and Mushroom Supplies

About Us
Conway Services is a family run business specializing in the supply of decorative foliage and mushroom growing products throughout Ireland and the United Kingdom.
The company is committed to customer service and the consistent supply of quality product in every area of its business, and works closely with market leading flower wholesalers and mushroom growers.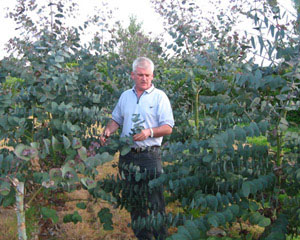 "Quality of product is crucial in any business and particularly in the florist industry where the product is on such obvious display. Northern Ireland is ideally located for the production of premium quality foliage. With a cool and damp climate with little fluctuation the conditions are prefect for the production of many cut flowers both indoors and outdoors as well as foliages."
"Customer service is important to us and we have built up excellent trading relationships with organizations across Europe. In addition, continuity of supply is essential to maintaining these relationships and we have the capacity to deliver to meet the most rigid demands."
"These core values of quality and service apply to all aspects of our business – supplying to flower wholesalers/packers and mushroom growers. Our clients expect high standards and we work hard to exceed their expectations." John Conway